I finally won my 1st payza dispute and it was against koibux. The admin of koibux went on and on about his site terms this and no refund policy that lol. That's why Payza gave me a refund huh koibux  
Here's the last message i got from the admin of koibux before Payza gave me a refund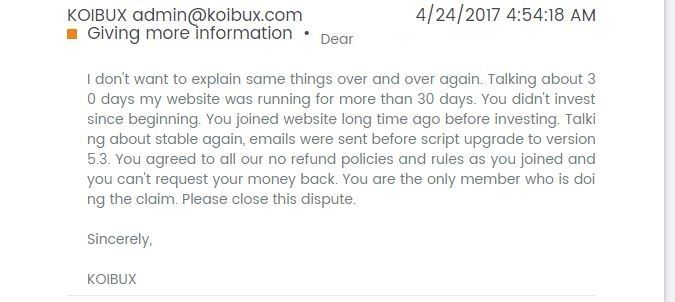 Now the admin of koibux has just done a dispute against me as he claims i got a full refund from payza lol.
Message from koibux admin
As Payza refunded $ back to you please refund $6 back thanks. I have lost a lot of money already as I tried to explain. Thanks.
Proof the Payza resolution specialist gave me a partial refund