(06-15-2017, 09:16 PM)

korin Wrote: @superknw,
DimondClix maybe paying you but it is not paying me at all. It doesn't pay to members who didn't invest
Everyone remember when member korin said dimondclix doesn't pay to members who don't invest.
Then why did standard member VK01 on dimondclix get paid then. Notice this member is a standard member and was able to post their payment proof in the dimondclix forum too.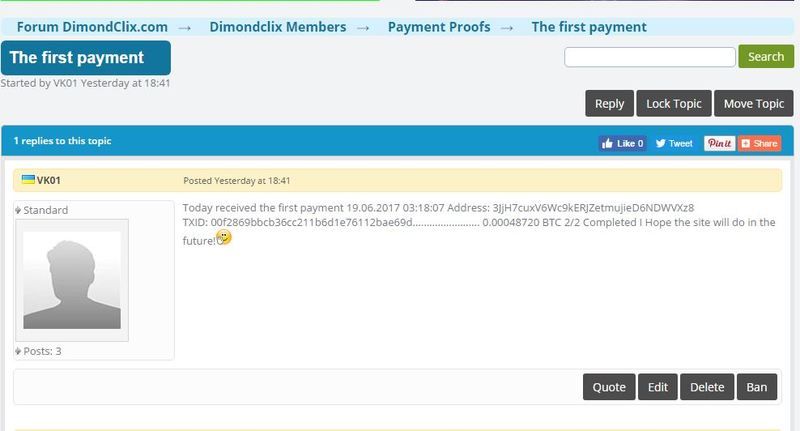 Here's a screen shot of the dimondclix payment proof's page and it clearly show member VK01 got paid and this member is a standard member