10-07-2017, 12:07 AM
Site URL:
Sharkoin
Type: Just turned 1 year old. Trusted.
Min. Payout: $1
Info on the site: A little bit before they turned 1 year old, admin changed the site and enabled the
FREE PLAY
option. Now, every 30mins (sometimes it is every hour), u can click the free play and try to earn $0.09 for free. With these 9 cents and luck by your side, u can reach the minimum payout of $1 really fast and withdraw to any
BTC, Lite or Doge
 address instantly. (BTC withdraw has a $0.35 withdraw fee while Lite and doge have no fees.)
U can also deposit from
7 types of cryptocurrencies
, which are:
Bitcoin, Ethereum, Litecoin, Dogecoin, Bitcoin Cash, ZCash, DASH
.
Also, I'd like to point out the fact that
U DON'T NEED TO INVEST EVER!
 Only invest if ur feeling lucky and know what ur doing. Gambling is serious business! I've seen people make $12k with $200 on their balance. I've also seen people with $1k going all the way down to zero, so be careful guys. 
The
free play
enables u to earn a lot. It might take a while to reach ur first $1 but once u figure the game's pattern randomization, it gets easier. 
Doubts on how to play  check the 'how to play' on the site. It is a piece of cake there's no need for me to explain how to play, really. Only thing I can say is that if u play on hard, u get huge profits while on easy, u get not so much and it's almost as hard as 'hard' itself. lol
Aaaalso, u earn 0.33% of every bet ur affiliates make. The $0.09 from free play if gambled, counts.
Over-extended myself quite alot already, so that's it. 
L E T  T H E  G A M E S  B E G I N !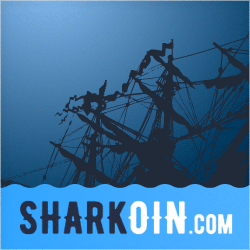 ---
Oh and btw, u don't need to try to reach the last row. U can always collect what u earned even after getting only 1 row correctly.